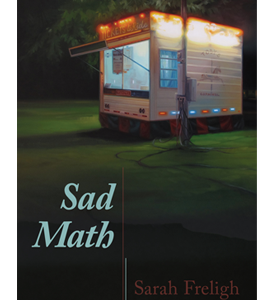 Sad Math Finalist For Phillip H. McMath Award
Sarah Freligh's poetry collection Sad Math, which won the 2014 Moon City Poetry Award, was recently named one of six finalists for the Phillip H. McMath Post-Publication Award, as determined by students in the Arkansas Writers MFA Workshop at the University of Central Arkansas.
Congratulations, Sarah!
More information regarding the award can be found here.