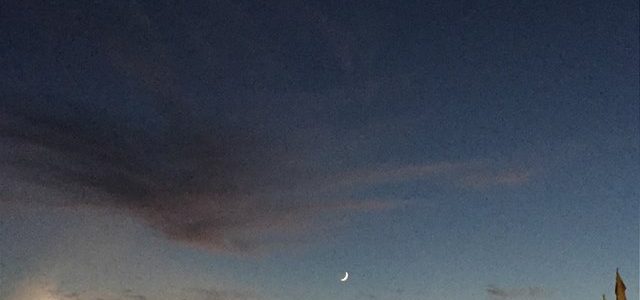 Official Release Day For Moon City Review 2017
Moon City Press is excited to announce the official release of Moon City Review 2017, the latest installment of its annual literary journal, after a soft release at AWP in Washington, D.C. With a wonderful cover photo by local artist and writer Chad Woody, the issue includes work by Sayuri Ayers, Walter Bargen, Sarah Broderick, Thomas Shipp Burnett, Marty Carlock, Mallory Chesser, Steven Chung, Pat Daneman, John Paul Davis, Karen J Donovan, Wendy Drexler, Matt Dube, Sarah Freligh, Kerri French, Sheri Gabbert, John Gifford, Katherine Gordon, Benjamin Harnett, Dwight Hilson, Andy Jameson, Erin Jones, Soon Jones, Sam Killmeyer, Tara Kipnees, Angie Macri, Kim Magowan, John McNally, Michael Meyerhofer, Terry Minchow-Proffitt, Travis Mossotti, Jason Namey, L.W. Nicholson, Daniel Paul, Alita Pirkopf, Osel Jessica Plante, Reba Rice, Staci R. Schoenfeld, Noel Sloboda, Evelyn Somers, David Stevens, Kendra Tanacea, Laura Lee Washburn, Charles Harper Webb, Bronisław Waldstein, Margot Wizansky, Christopher Allen Zakrzewski, and Tara Isabel Zambrano.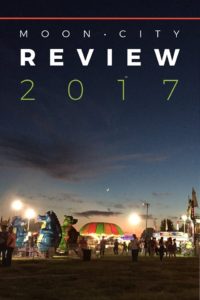 Purchase your copy of Moon City Review 2017 here!