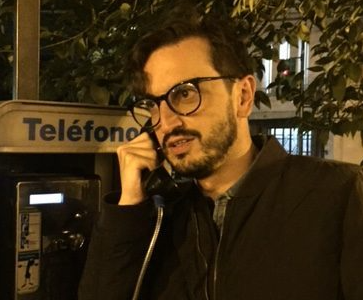 Pablo Piñero Stillmann Wins The 2019 Moon City Short Fiction Award
The editors of Moon City Press would like to congratulate Pablo Piñero Stillmann of Mexico City, Mexico, for being chosen as winner of the 2019 Moon City Short Fiction Award for his collection, Our Brains and the Brains of Miniature Sharks. The author holds an MFA in creative writing from Indiana University. He's also been the recipient of Mexico's two top grants for young writers: The Foundation for Mexican Literature (f,l,m) and The National Fund for Culture and Arts (FONCA). His fiction, nonfiction, and poetry have appeared in, among other journals, Ninth Letter, Bennington Review, The Normal School, The Summerset Review, The Rumpus, and Moon City Review. His debut novel, Temblador, was published in 2014 by Conaculta.
The finalists and runners-up of the 2019 competition are as follows:
Andrew Bertaina
Angela Buck
Timothy DeLizza
Emily Doak
JoeAnn Hart
Bradford Kammin: RUNNER-UP
Nathan Oates: RUNNER-UP
Jenn Stroud Rossmann
Marvin Shackelford
Rob McClure Smith
Our Brains and the Brains of Miniature Sharks will be published in 2020 by MCP, and its author will receive the $1,000 prize upon publication.
Entries for the 2020 Moon City Short Fiction Award are still being accepted through December 15.
Moon City's editors would like to thank everyone who entered this contest for helping to make it so competitive, so great. We received so many fantastic entries, we only wish we could publish more of them alongside this winning book.