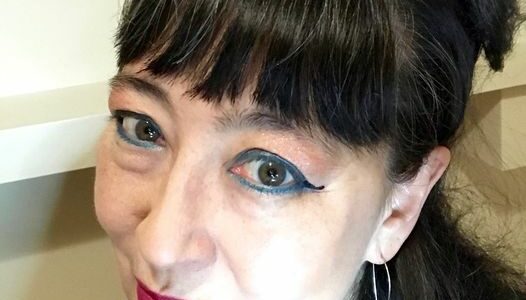 Lee Ann Roripaugh Wins The 2022 Moon City Short Fiction Award!
The editors of Moon City Press would like to congratulate Lee Ann Roripaugh of Laramie, Wyoming, for winning the 2022 Moon City Short Fiction Award! Lee Ann's collection, Reveal Codes, will appear later this year. She will also be awarded the $1,000 prize.
Lee Ann (she/they) is a biracial Nisei and the author of five volumes of poetry, mostly recently tsunami vs. the fukushima 50 (Milkweed Editions, 2019), which was named a "Best Book of 2019" by the New York Public Library, selected as a poetry Finalist in the 2020 Lambda Literary Awards, and named one of the "50 Must-Read Poetry Collections in 2019" by Book Riot. Their chapbook, #stringofbeads, a winner in the Diode Editions Chapbook Competition, was released in early 2023. Winner of the Association of Asian American Studies Book Award in Poetry/Prose for 2004, she has published fiction in Story Magazine, Cream City Review, North American Review, Hotel Amerika, The Offing, and Moon City Review, among other journals. Roripaugh is a Professor of English at the University of South Dakota, where they serve as Director of Creative Writing and Editor-in-Chief of South Dakota Review.
Congratulations to Lee Ann, and thanks to all the writers who entered.
Submissions for the 2023 competition are open through May 1. Entries can be submitted through Submittable via the link below:
Moon City Press Submission Manager – The 2023 Moon City Short Fiction Award (submittable.com)