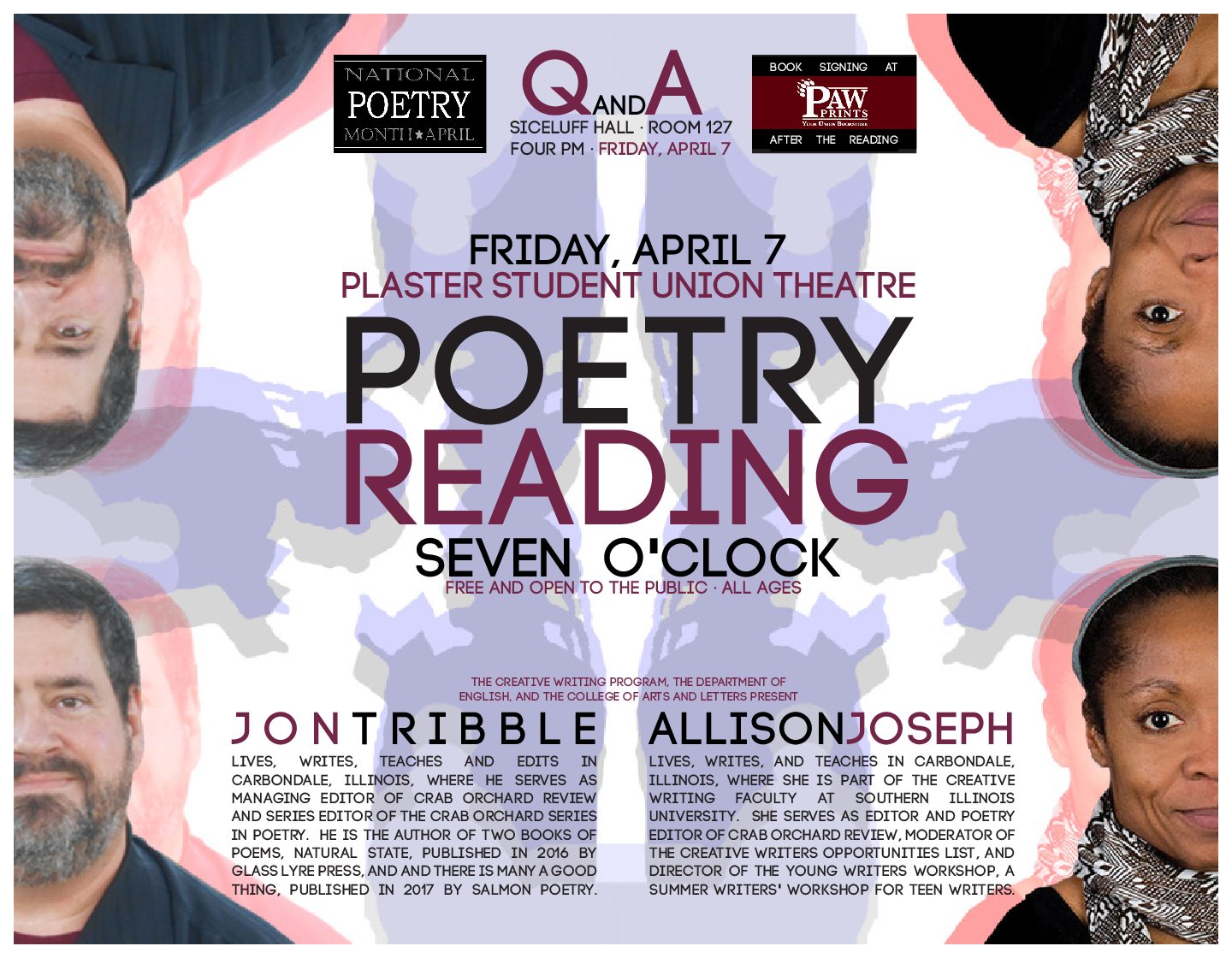 Moon City Press To Host National Poetry Month Reading Featuring Allison Joseph And Jon Tribble
Moon City Press will be hosting a poetry reading in honor of National Poetry Month on Friday, April 7, at 7:00 p.m. in the Plaster Student Union Theatre. Allison Joseph and Jon Tribble are the featured poets, and the reading is free and open to the public.
Allison Joseph lives, writes, and teaches in Carbondale, Illinois, where she is part of the creative writing faculty at Southern Illinois University. She serves as editor and poetry editor of Crab Orchard Review, moderator of the Creative Writers Opportunities List, and director of the Young Writers Workshop, a summer writers' workshop for teen writers.
Jon Tribble lives, writes, teaches, and edits in Carbondale, Illinois, where he serves as managing editor of Crab Orchard Review and Series Editor of the Crab Orchard Series in Poetry. He is the author of two books of poems, Natural State, published in 2016 by Glass Lyre Press, and And There Is Many a Good Thing, published in 2017 by Salmon Poetry
Don't miss this wonderful event!