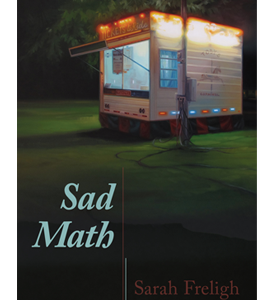 Sarah Freligh To Read At Nox In Rochester, NY, Tomorrow Night
Mark your calendars: Sarah Freligh will be reading at Nox: Craft Cocktails & Comfort Food in Rochester, NY, tomorrow at 7 p.m. She will be joined by Gerry LaFemina, Jan Beatty, and George Guida for a wonderful night of live poetry!
Sarah's collection Sad Math won the 2014 Moon City Poetry Award.
More details can be found here.