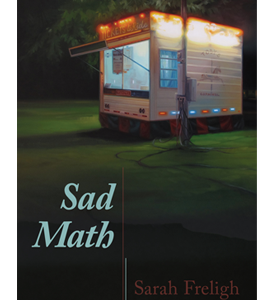 Sarah Freligh Reads At Nox In Rochester, NY, Tonight
Reminder: Sarah Freligh will be reading at Nox: Craft Cocktails & Comfort Food in Rochester, NY, tonight at 7 p.m. The program will also feature Jan Beatty, George Guida, and Gerry LaFemina.
Sarah's collection Sad Math won the 2014 Moon City Poetry Award.
More details can be found here.