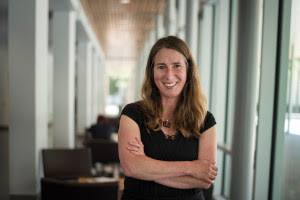 Kim Magowan's Schedule Of Readings At AWP 2018
For all you Kim Magowan fans out there, be sure to catch her at one of the following events at AWP 2018:
Book Signing:
Friday 3/9 10:30-noon Exhibit Space T316
Readings:
Thursday 3/8 4:30-6:00 CAVU 1601 N. Franklin Street, Tampa FL 33602
"Finishing Each Other's Sentences." Kim will be reading with Dana Diehl, Melissa Goodrich, and Michelle Ross.
Thursday 3/8 6:00-8:00 Felicitous Coffee Shop 14204 N. 42nd Street Tampa, FL 33549
Moon City Press Reading. Kim will be reading alongside Michelle Ross, Kerri French, and Travis Mossotti.
Kim's debut collection, Undoing, won the 2017 Moon City Short Fiction Award.