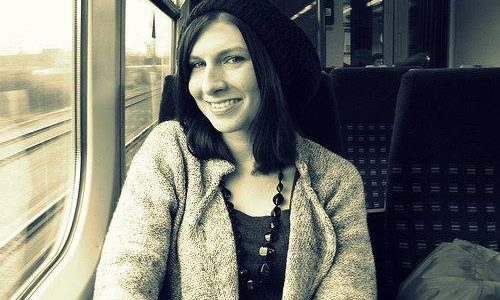 Reminder: Kerri French And Stephanie Rogers Read At UNC Asheville Tonight
Reminder: Kerri French and Stephanie Rogers will be reading their poetry tonight at UNC Asheville. The event will be held in Laurel Forum (Karpen Hall 139) at 7:00 p.m. The authors will be signing books immediately after the reading.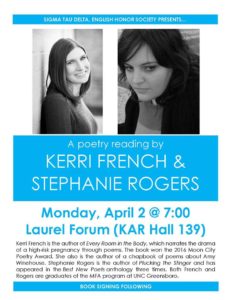 Kerri's collection Every Room in the Body won the 2016 Moon City Poetry Award.